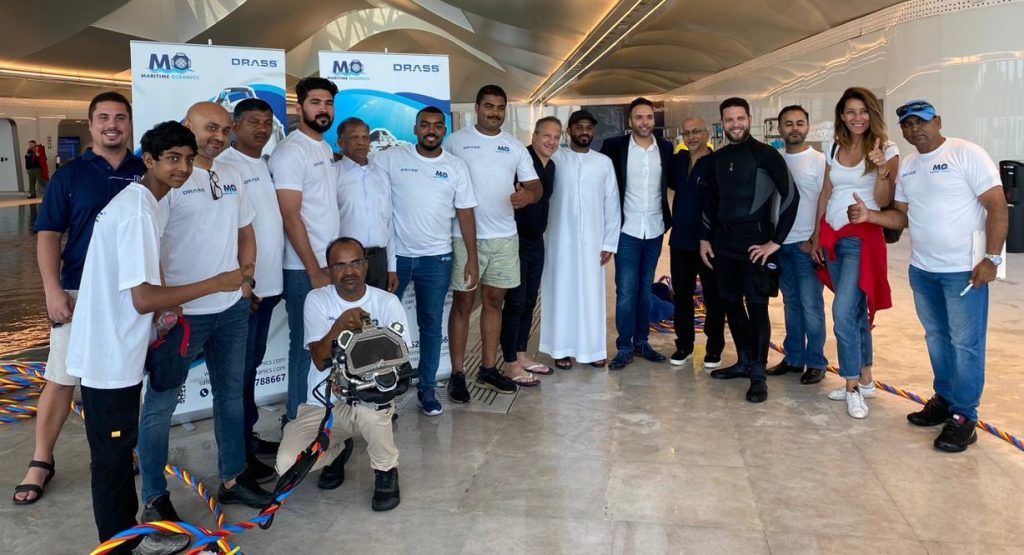 DRASS D-ONE Day – organized by local D-ONE representative Maritime Oceanics – took place at Deep Dive Dubai, the world's deepest pool, on June 19th!
Throughout the day, at pre-assigned time slots, commercial diving companies arrived for their highly-anticipated D-ONE wet trials.
All in all, 25+ professional divers operating in the offshore oil and gas sector tested the helmet. In addition, the UAE navy and the Dubai Maritime Police were on hand participating in the wet trials and remarked on how satisfied they were with the helmet's performance. In summary, the day was a resounding success with enthusiastic feedback after each and every D-ONE dive. All were impressed by the helmet's exceptional comfort, excellent communication system and intuitive ergonomic design, particularly the wide-angle viewport and its 30° rear angle that avoids the usual impact to the neck.
Participating entities included UAE Navy, Dubai Police Search & Rescue, Petrodive, Allan Marines, Subsea Services, Dolphin Diving Services, Mubarak Marine and GoTo Marine Services.
DRASS would like to thank all the team at Maritime Oceanics, plus everyone that participated, for making this such a memorable day!