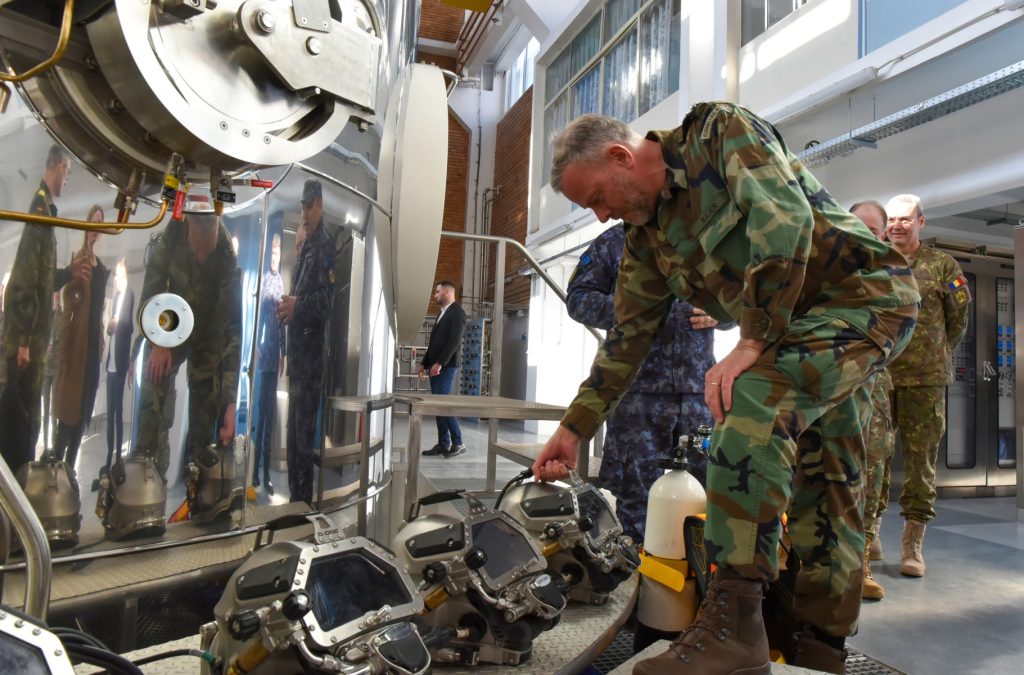 During 11-14 April 2023, Chair of NATO Military Committee, Admiral Rob Bauer was in Romania on the invitation of Chief of Defence, General Daniel Petrescu.
During the visit Admiral Bauer toured the new DRASS LH-300 Simulated Diving Facility at the Constanta Military Diving Centre, the most strategic naval base of the Black Sea, dedicated to the training of national and international Special Ops Forces. The delegation was highly impressed by the base's new generation technology.
Its DRASS Deep Diving Simulator, comprised of various decompression chambers with living and sleeping compartments connected to a pressurized wet tank for simulated deep dives, is the first of its kind to be equipped with a complete set of automated fail-safe control panels. In addition, its STANAG flange connection with transportable air chamber, provides invaluable emergency medical assistance in the event of diving incidents at sea. Also showcased were the Facility's state-of-the-art DRASS D-ONE diving helmets: a major breakthrough in subsea innovation in terms of safety, ergonomics, operability, and reconfigurability for use in any dive scenario.
Source: NATO – Photo gallery: Chair of NATO Military Committee visits Romania, 11-Apr.-2023