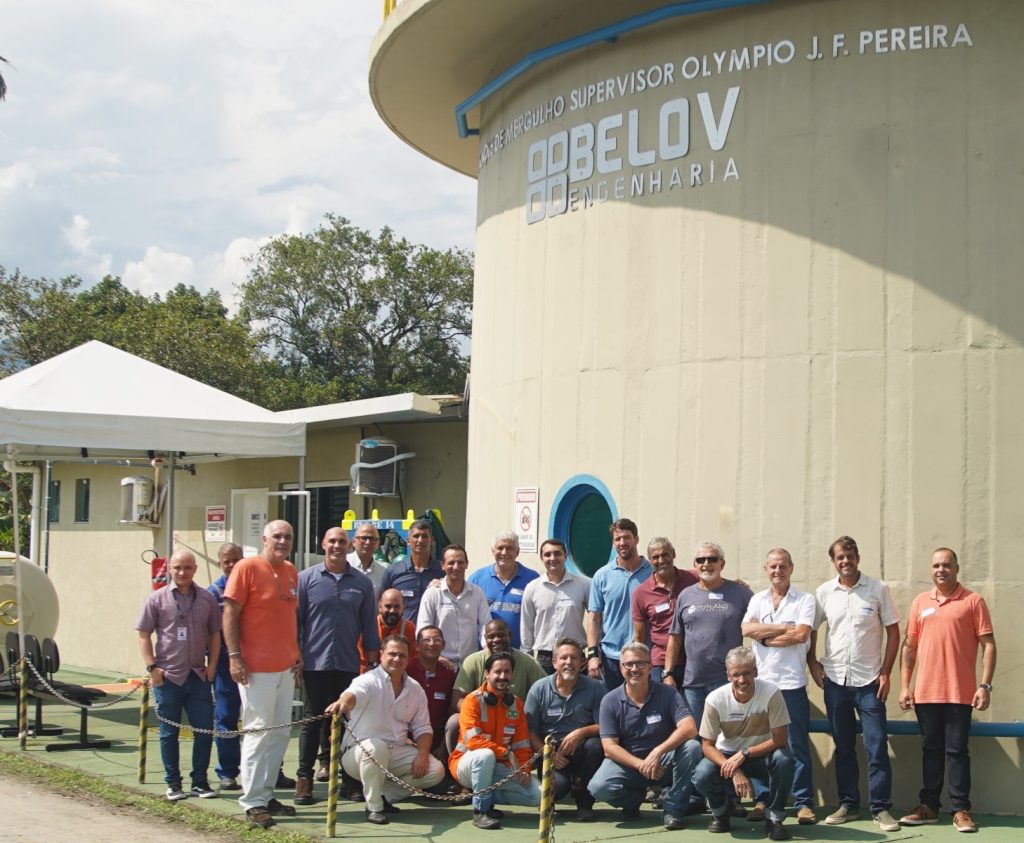 DRASS is pleased to share pictures and a summary report from the latest D-ONE Diving Helmet Workshop held in Rio de Janeiro, Brazil. Organized by Petrobras and hosted at Belov Engineering headquarters, this event saw more than 30 commercial diving companies come together for D-ONE workshop testing and wet trials.
Everyone was highly impressed with the quality and features of the D-ONE helmet. After the theoretical session, there was the opportunity to dive in and put the D-ONE through its paces. All the feedback was excellent and a reoccurring theme related to the intelligent ergonomic design of D-ONE.
During wet trials, which saw like-for-like testing between D-ONE and a leading helmet brand, there was full consensus that D-ONE's rear-angled design provided a far more comfortable experience and natural approach to head movements, especially when tilting the head upwards, thereby avoiding the typical strain and neck fatigue.
Our sincere thanks goes to Antonio Savergnini Neto, Diving Safety and Naval Compliance Manager at Petrobras, and to his team. A special thanks also goes to Belov for hosting the event and to Rafael De Nicola, our D-ONE representative and owner of Divers University São Paulo.
Congratulations to one and all for this resounding success! Stay tuned for upcoming D-ONE events…