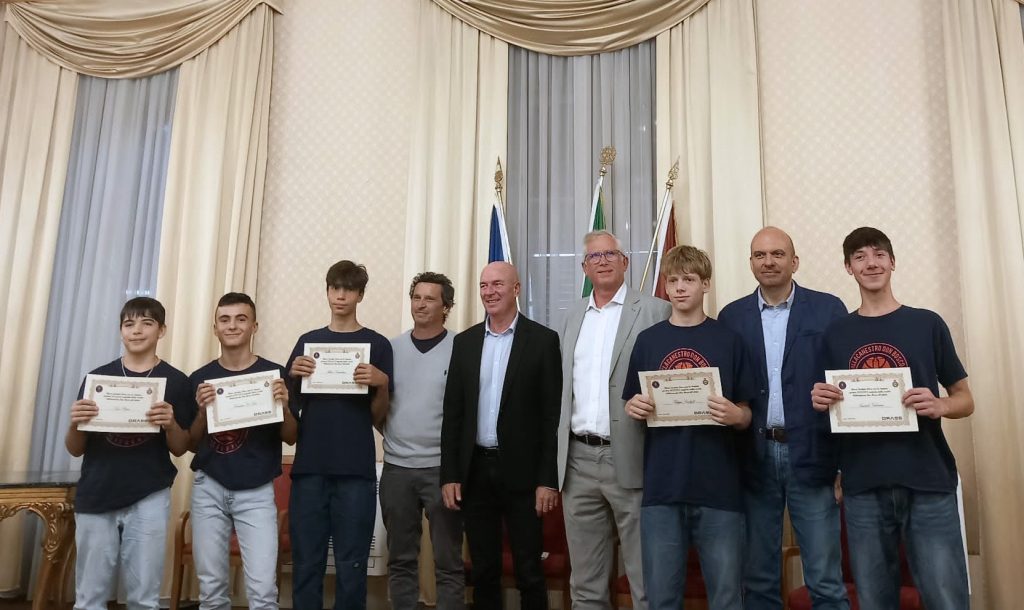 DRASS Sports Scholarship is an important annual event promoted by DRASS for the Don Bosco basketball boys' team.
This year, for its nineth edition, DRASS was proud to award scholarships to five of the most outstanding achievers:
Under 13 Silver: Tommaso Di Falco
Under 14 Elite: Luca Rimo
Under 15 Excellence: Alberto Finocchiaro
Under 17 Silver: Filippo Scardigli
Under 17 Excellence: Samuele Valentini
The awards ceremony took place in Livorno's Hall of Ceremonies at Livorno City Hall. We take this opportunity once again to extend our congratulations and best wishes to these award winners and their team.