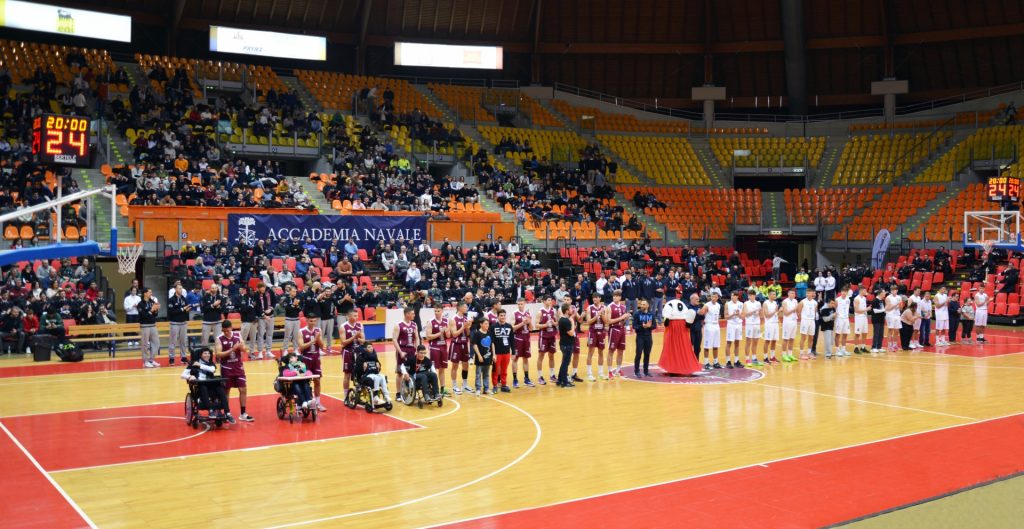 DRASS promotes local children's charity event
The "Derby delle Stelle(tte)" charity event, organized by the Italian Naval Academy, took place on 3 March 2023 at Modigliani Sports Stadium in Livorno.
This friendly match between local basketball teams "Libertas Livorno 1947" and "Pielle Livorno", saw teams go head-to-head until the final score in a tournament dedicated to the ONLUS children's charity associations under the noble initiative "Walking With Us".
An exciting game on the playing field with great public participation and more than 4,800 tickets sold! After the success of "Games of the Academies" charity event last year, it was heartwarming to see another great turnout.
Once again, DRASS was passionate to support the local community with this worthy initiative that saw the spirit of solidarity and charity triumph.