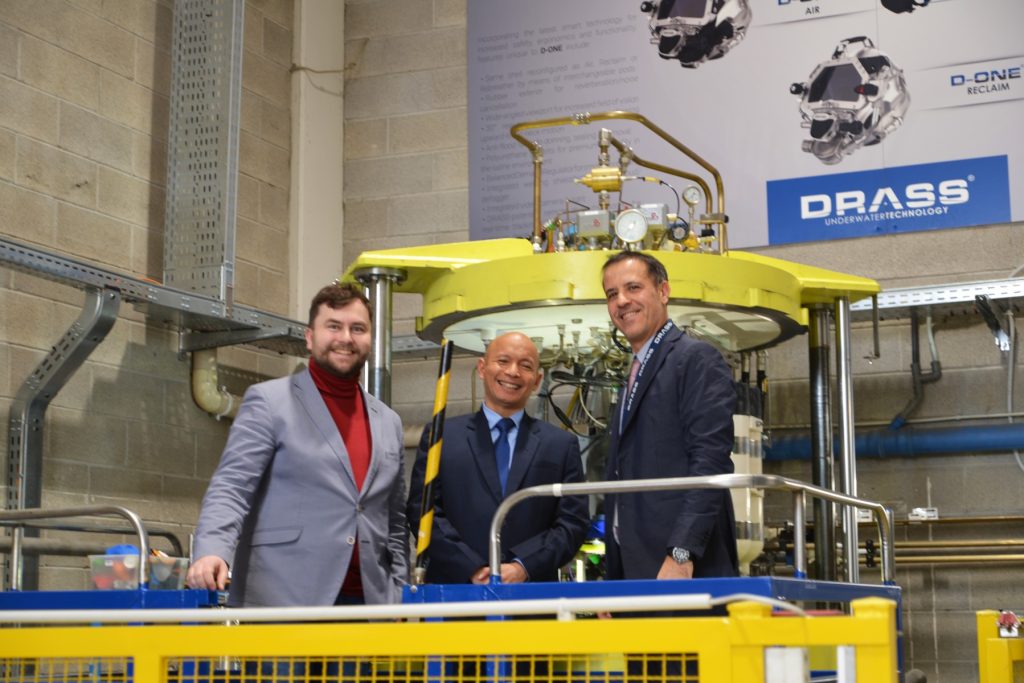 DRASS welcomed the Indonesian Defence Attaché assigned in Italy, Captain (N) Aminuddin Albek.
The visit was an opportunity to become more acquainted with the company's state-of-the-art subsea technologies, from defence crafts to the D-ONE diving helmet, during a tour of the production facilities, followed by a tour of the company's Life Support Equipment Test Facility, the most advanced laboratory of its kind for the complete testing and certification of underwater equipment for commercial and military application.
DRASS Group once again extends its thanks for this special visit.