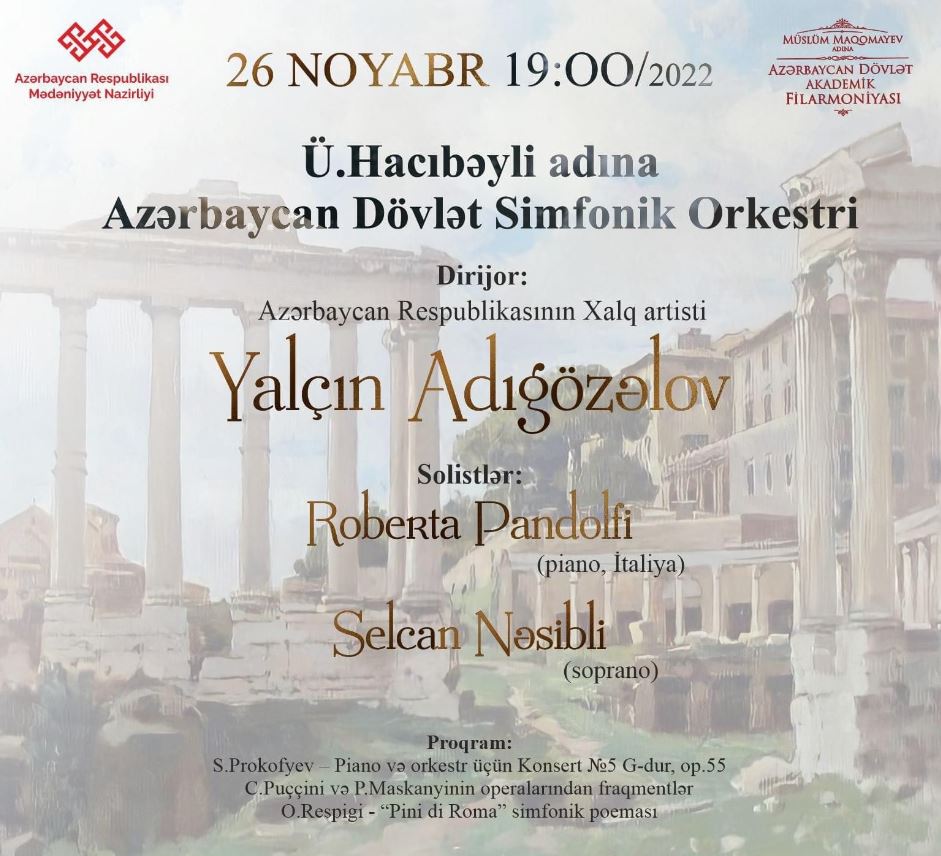 DRASS was the main sponsor of a special orchestral event held at the Azerbaijan State Academic Philarmonic Hall the 26 November, in Baku.
This occasion celebrates the 30-year alliance of diplomatic relations between Italy and Azerbeijan.
World renowned Italian pianist Roberta Pandolfi performed Sergei Prokofiev's stunning Piano Concerto No. 5 with the Azerbaijan State Philarmonic Orchestra conducted by the notable Yalchin Adigezalov.