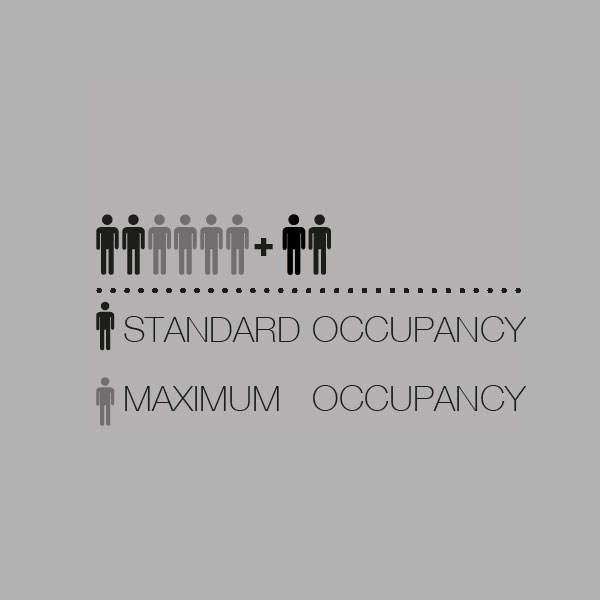 DRASS OXYSAFE is a twin-lock hyperbaric chamber with flat ends and two (2) compartments: a main chamber and an entrance lock. The main lock chamber accommodates a maximum of six (6) seated divers, or two (2) divers on beds. The entry lock chamber comes equipped with two foldable seats accommodating up to two (2) persons to medically assist and monitor the patient(s).
Built with an internal diameter of 1800 mm, OXYSAFE comes equipped with all items required for full functionality, best ergonomics and easy control.
OXYSAFE is specifically designed to accommodate and medically treat divers, permitting an immediate recompression on site at 50 msw in the event of a diving accident.
Main characteristics
Working pressure 5 bar (6 bar absolute) = 50 msw
Inner diameter ~1800 mm
Entry lock length ~1190 mm
Entry lock volume ~3 m3
Main lock length ~2000 mm
Main lock volume ~5 m3
Total length ~3400-3500 mm
Doors minimum dimension rectangular, 600×1500 mm
Number of windows 2
Windows diameter 160 mm (127 mm clear)
Medical Lock dimensions W220 mm, L310 mm
The base line internal outfitting is designed to accommodate 3 divers on 1 bunk bed and one with a foldable seat in the main lock and the entry lock is provided with 2 foldable seats.
The control panel provides the main control tools:
Pressurization/decompression
Divers breathing through BIBS
Depth monitoring
Internal atmosphere gas analysis
IMCA compliance and Class certification are optional. The pressure vessel is designed and built according to EN 13445. A PED certification is provided.